Pépinière et noisetiers de Guyenne
Your hazelnut partner from the orchard to the palate
Welcome to Pépinière et Noisetiers de Guyenne, the leading producer of hazelnuts in France with more than 380 hectares of orchards and nurseries. We support farmers and fruit growers in their planting projects. Our operation allows to stabilize, peel, calibrate and package our hazelnuts, as well as our partners', in order to then commercialize them.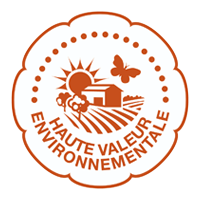 We are in close connection with the consumption circuits and particularly with renowned French chocolate makers (80% of the demand for hazelnuts). We work in respect of the environment (HVE3 certification) and best cultural practices.
Our plantation is located in Lot et Garonne, in the Grave Béchade domain's heart. It also has other fruit trees, including several hectares of almond trees.
Our vocation is to cover with excellence the cultivation, processing and outlets of these fruits acclaimed for their taste and nutritional qualities. From nurseries to cracking, through selection and harvesting, it is our job but also our passion
Our exploitation and our partners. Driven by the solidarity spirit that farmers traditionally cultivate, we also work alongside them as a partner. On their demand and according to their plans, we advise them, we process and sell their hazelnuts, provided that they are in accordance with our cultural management.
Our experience of more than 50 years in orchard's management, our installations (drying, shelling, packaging) and our marketing network ensure us a privileged place in Europe. Innovative cultivators, we also have experimental orchards so these fruits' tomorrow's history can be written now.
With all those services of us, Pépinière et Noisetiers de Guyenne's vocation is unique in France.
Farm
We cultivate some of the best species in nurseries (Corabel, Feriale Tonda di Giffoni, Fertile de Coutard, Pauetet, Segorbe, Lewis, Merveille de Bollwiller)…. Then, we exploit or market these plants to farmers so that they can diversify or strengthen their activity.
Grow
Our hazelnuts and young almonds plantations' growing allows the balance between soil, varieties and a respectful farming method. As such, it is HVE3 (high environmental value) certified. The growing also aims to cultivate organic orchards in the medium term.
Process
We master the hazelnuts' transformation process (washing, drying, breaking, grading, packaging) including those we grow in our orchards and those entrusted by our customers. Our new breaking unit, used both for the needs of our customers and for those of our orchards, is equipped with the latest control techniques.
Advise
We support current or future French hazelnut operators in their project (study, advice). These tips are particularly useful during the essential stage which is adding value to hazelnuts.
Commercialize
Through our subsidiary, we only market quality hazelnuts produced in France and intended to meet the needs of renowned chocolate makers or players in other specialized markets. We benefit from the heighest level of hazelnut marketing contacts for chocolate makers.
The geographical originality of Lot-et-Garonne, gold in wood.
Lot-et-Garonne hazelnut
This French sector of excellence was carried by a formidable pioneer, Mr. Beylard, more than 50 years ago. As a visionary, he was convinced that Lot-et-Garonne was THE land of hazelnuts. Known for its castles, populated by plum orchards and vines for centuries, Lot-et-Garonne has always been an agricultural land. Hilly fulfilled by sun during the day, covered in cool nights which allow trees to regenerate. The Atlantic air is humid. It allows a harmonious and slow maturation of the hazelnuts. They are delicately perfumed by the seasons' cycle.
The lands of Duras
Located at the Lot-et-Garonne and the Dordogne confluence, this hilly land benefits from ideal conditions with a generous water supply and rich in minerals from the Dropt, a tributary of the Garonne in Nouvelle-Aquitaine.